Level
Level 2

Duration
1 year

Start Date
September 2023

Venue
Paston College

Course Code
B0344
Start Date
September 2023, Part Time
Summary
GCSE English Language is a part time course which lasts for one year and is designed for students aged over 19. We offer the course as a 3 hour session per week with options available in the day. As part of this course students will demonstrate an ability with functional English skills, such as writing a letter or report, as well as learning analytical skills, that will help students explore how tone, structure and meaning are created and conveyed in a range of texts.
Entry Requirements
Applicants should be working at Level 1/2 after an initial assessment has been completed. Those who are not currently working at this level will be encouraged to take a Functional Skills English course first.
Assessment
You will sit two exams which are externally assessed at the end of the course in May/June.
Progression
Students may go on to one of the Access to HE courses at CCN or many university courses which require GCSE English at C/4 grade. Many vocational courses also have this requirement.
Career Progression
GCSE English is very useful in getting started in a wide variety of careers. Being able to communicate effectively and have a good command of written and spoken English are highly-valued skills in employment.
Fees
The course is free for anyone who has not yet achieved a Grade C or 4 or above. For students who have already achieved a Grade C/4 or above who are looking to improve their grade please contact the Advice Shop on 01603 773773 for fee information.
Latest News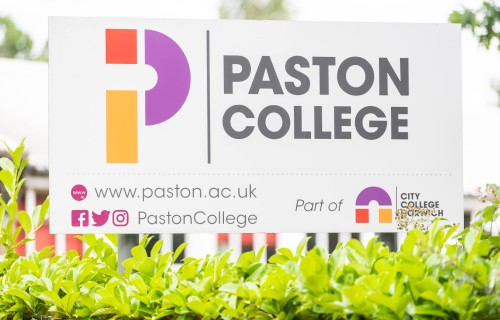 The University and College Union (UCU) have informed us that their members have voted to take Industrial Action on Wednesday 15 March and Thursday 16 March, 2023.
Read more
6th March 2023