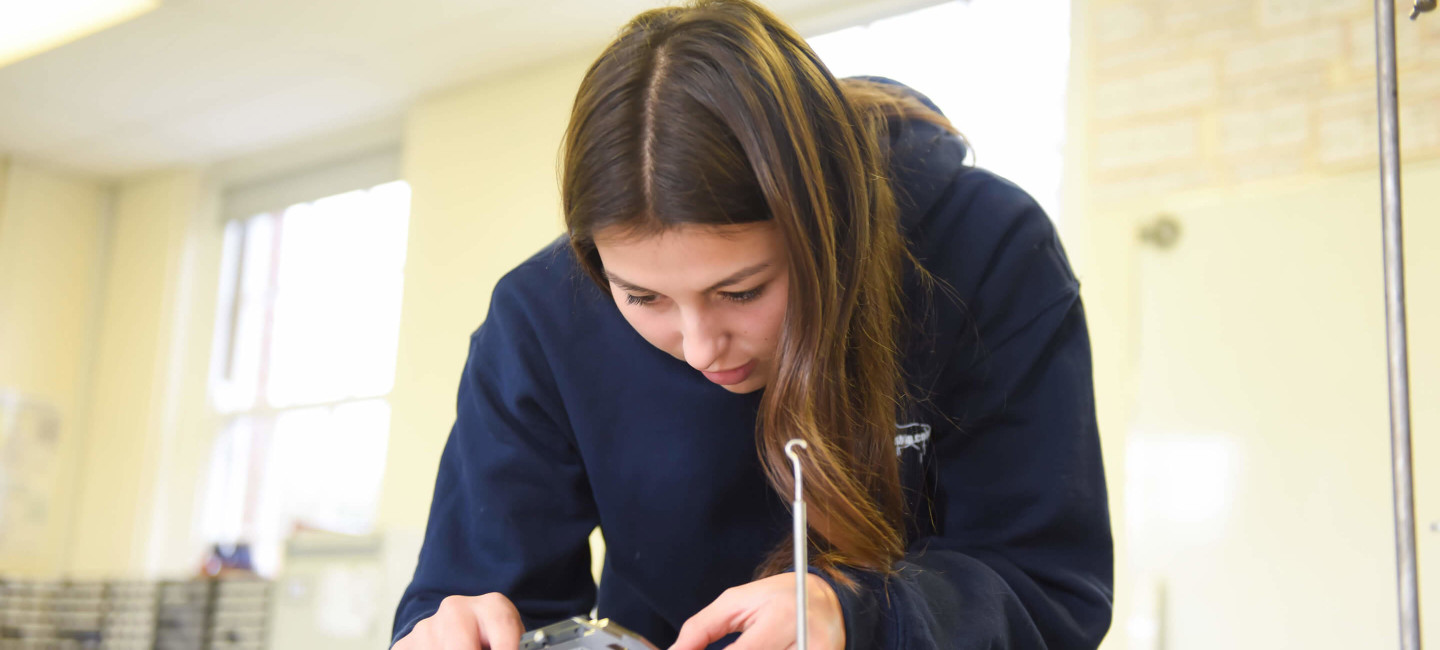 Level
Level 3

Duration
2 years

Start Date
September 2021

Venue
Paston College

Course Code
S9421
Start Date
September 2021, Full Time
Summary
Physics is a highly fascinating subject that aims to understand how the entire physical world around us works. From the extremely small scale of quark interactions to the extremely large scale of the gravitational interactions between galaxies, physics encompasses everything in our universe.
Over the two years of the course students will study the following:
Newtonian Mechanics
Thermodynamics
Electricity
Materials
Gravitational and Electrostatic Fields
Astrophysics
Waves
Particle Theory
Nuclear Radiation
Magnetic Fields and Electromagnetic Induction
Students will also have the opportunity to complete and design a range of experiments to further enhance your understanding of the subject. This will not only provide students with the groundwork to study Physics at degree level, but will also enable students to approach a broad range of careers and other subjects that are reliant on problem solving and strong scientific skills.
If you have a naturally inquisitive mind and enjoy solving problems, Physics is a subject that you will love.
Why Our College?
No two lessons are the same
We ensure you extend your experience beyond the course countent with a variety of additional learning experiences, including visits, trips, conferences, and guest speakers.

Subjects in action
You'll see how your subject area makes a real life impact to the world around you through hands on experiments and analysis.

Outreach
There are outreach opportunities available to engage with younger students to promote the study of physics beyond secondary education
Entry Requirements
3 A Level Programme
Minimum of 2 6/B grades and 3 4/C grades at GCSE. Vocational subjects cannot replace GCSEs for entry to an A
Level programme.
You must also study English Language and/or Mathematics GCSE if you have not already achieved a minimum of
grade 4/C in these subjects.
4 A Level / A+ Programme
This programme is only available to students who achieve a minimum of 3 GCSEs at grade 8/A* plus 5 at grade
7/A and a minimum of grade 4/C in English Language and Mathematics.
Additional Entry Requirements
Grade 6/B in GCSE Physics or Additional Science
Grade 6/B in GCSE Mathematics.
Studying A-level Mathematics alongside this course is not required but is recommended. If you wish to study
Physics at degree level, most courses will require an A-level in Mathematics as well as Physics.
Assessment
Students will be assessed in three written exams at the end of the 2-year course:
Component 1: Newtonian Physics
Component 2: Electricity and the Universe
Component 3: Light, Nuclei and Options
The third paper assess one of the optional units:
Alternating Currents
Medical Physics
The Physics of Sports
Energy and the Environment
Students will also be assessed towards a practical skills qualification across a range of practical tasks. This is a separate qualification in addition to the A level.
Progression
Physics is a highly regarded qualification and is sought after by many employers and courses, especially those that rely heavily on problem solving and numerical skills.
Physics can be taken alongside a variety of subjects, but is commonly studied alongside Mathematics, Chemistry, Biology and Geography.
Physics is identified by selective universities as one of the subjects they prefer applicants to have studied at A Level.
Career Progression
Physics A level can allow progress to a large variety of careers and frequently has one of the highest earning potentials of any A level subject.
Science, Engineering and Computing are common careers that students progress onto. However, students can also pursue careers in Finance, Medicine and Architecture.
Physics develops key skills such as problem solving, logical thinking and data analysis, which are desired by a range of careers.
Fees
If you are a UK or home fee status student and aged 16-18 on the 31st August before the start of your course, tuition fees are free. If you are aged 19 and over please contact the Advice Shop.
Latest News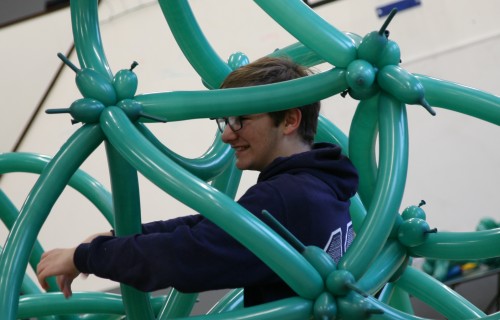 A group of A Level students who successfully created a 5 metre high 3D fractal made from modelling balloons now have their sights set on a World Record attempt.
Read more
13th January 2020