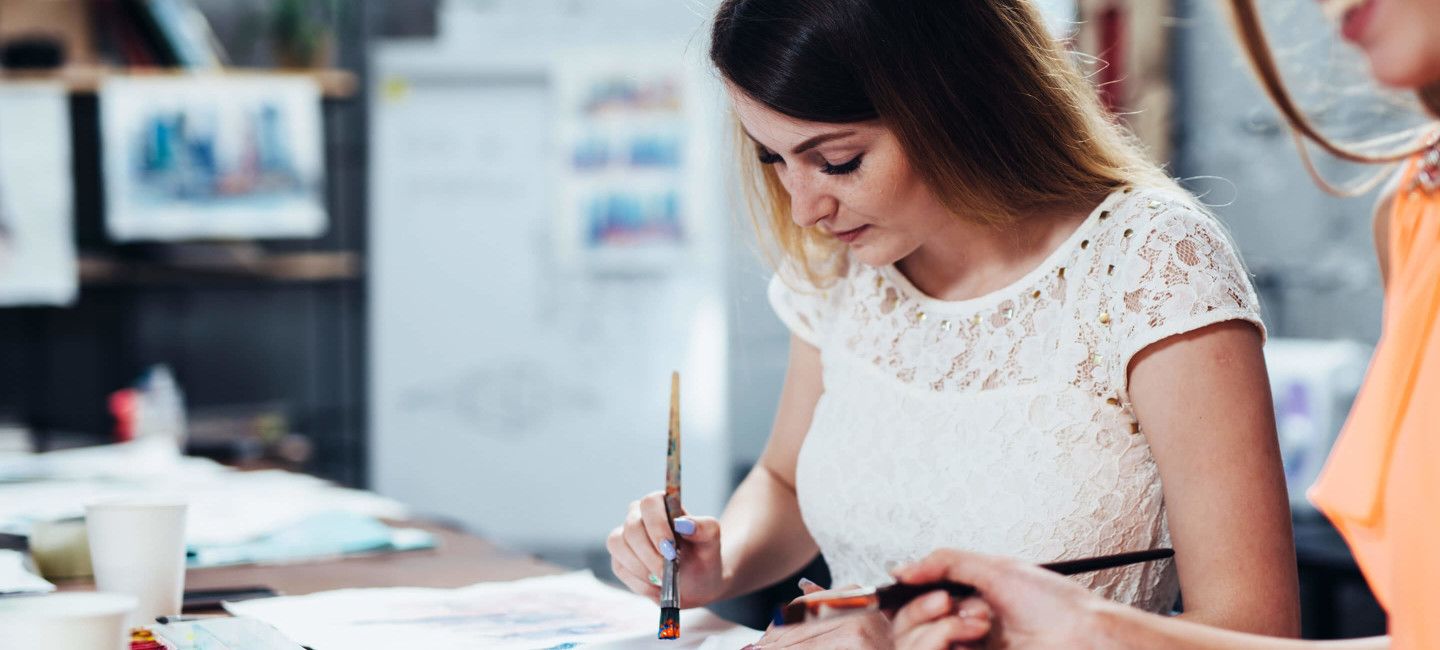 Art and Design Diploma Level 3
Level
Level 3

Duration
1 year

Start Date
September 2020

Venue
Paston College

Course Code
A0414
Start Date
September 2020, Full Time
Summary
You will be introduced to a range of different artistic disciplines such as painting, printmaking, drawing, textiles and graphics. You will study nine units that have been designed to enable your development, understanding, awareness and application of visual language and communication.
Why Our College?
Excellent results and progression
In 2019, 79% of BTEC Art and Design students achieved a higher grade. Past students have gone on to become architects, graphic designers, illustrators, fashion designers, photographers and other careers within the creative sector.
Great Working Environment
This course is taught in our completely refurbished studios, designed by an ex-student, with access to great resources and display opportunities. Follow us on Instagram and Behance to see our studios and students' work.
Unique Opportunities
We offer our students fantastic opportunities to visit galleries both in the UK and overseas. As well as annual trips to London we run an annual trip to either Amsterdam or Berlin.
Entry Requirements
Minimum of 4 GCSEs A - C; 9-4 in GCSE English. A-C for GCSE Art and Design or art-related subject. Level 2 Diploma in Art and Design at minimum Merit, plus 9-4 in GCSE English and a portfolio of varied, good quality work to be presented at interview.
Learning Outcomes
The Level 3 Diploma and Extended Diploma in Art & Design has been designed to provide the skills, knowledge and understanding necessary to progress to degree-level study in art and design, or into employment.
It provides an opportunity for those who have an interest in the visual arts to explore, develop and test their creativity within a qualification structure which is stimulating and demanding and provides a supportive transition from further to higher education.
Assessment
The Level 3 Diploma is assessed through a series of projects that are designed to broaden student's skills, experience and expertise. The projects are multi-disciplinary and require students to work collaboratively and pro-actively with fellow students as well as external clients and stakeholders
Progression
Successful completion the Level 3 Diploma will provide direct entry onto the Level 3 Extended Diploma in the second year. The design and structure of the course allows students the opportunity to further extend their learning through working with local and national clients and Higher Education providers. We always adopt a multi-disciplinary approach to all aspects of our teaching and learning so that our students have a broad portfolio of work and are ready to enter higher level study or careers in the creative industries.
Career Progression
Paston College is a member of the University of the Arts London Progression Partnership to promote the recruitment of talented, creative students from high quality further education institutions to UAL higher education degree level courses. The course team also work with local and national higher education providers such as NUA and UAL colleges to ensure that our students are ready and prepared for their next step. We also work collaboratively with local, national and international artists and creative agencies to provide fantastic experience of work for our students and also to ensure that our courses prepare students well for their future careers in the industry.
Fees
If you are a UK or home fee status student and aged 16-18 on the 31st August before the start of your course, tuition fees are free. If you are aged 19 and over please contact the Advice Shop.
Latest News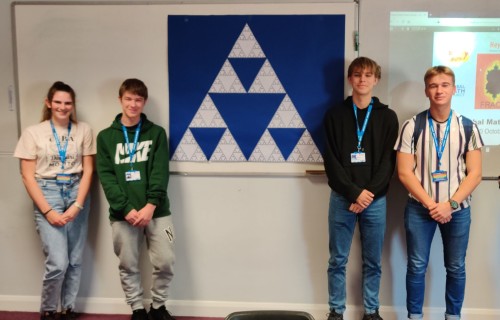 To celebrate Global Maths Week, Paston College students participated in October's Global Maths Lesson in Fractals.
Read more
11th October 2019