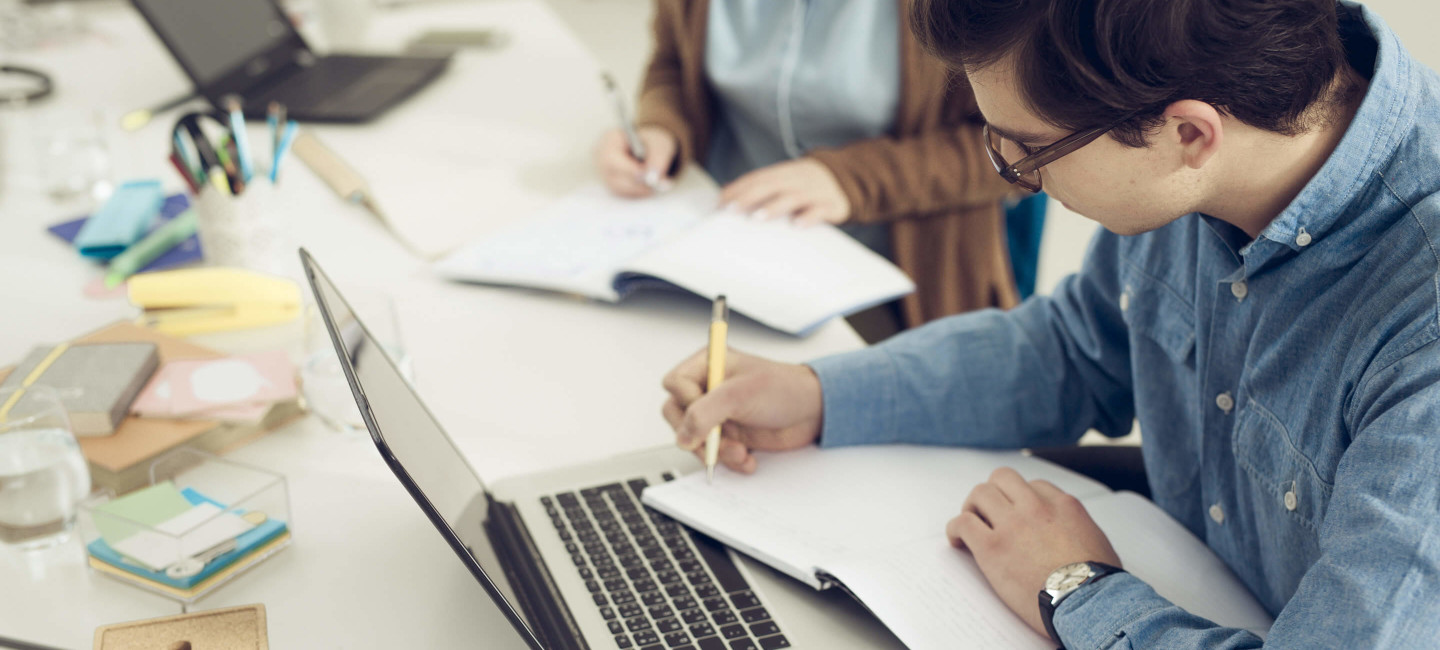 Business Foundation Diploma Level 3
Level
Level 3

Duration
1 year

Start Date
September 2020

Venue
Paston College

Course Code
A0410
Start Date
September 2020, Full Time
Summary
A nationally recognised and vocationally specific qualification in Business. Business Studies provides students with a unique insight into the world of work. Through its study, students discover how businesses operate and learn about their key elements and essential business functions. As part of the course students will partake in at least 40 hours of work experience in a business environment.
If you enjoy using figures and statistics, looking at the bigger picture and the business world in a more analytical sense and evaluating the impact business theories can have on the business environment, then this course is for you. Students who enjoy problem solving and expressing their views through debating should consider this Business course as an option of study.
This course, which is equivalent to 1.5 A Levels, has been developed to provide a nationally recognised and vocationally specific qualification with which to enter employment or to progress to higher education such as a degree in business/and or management or an associated specialist field.
The course consists of six units, covering the core business areas of marketing, finance, leadership, human resources and operations. As part of the course students will be expected to complete a minimum of 40 hours work experience where teacher observations and work place/supervisory observations will take place.
Why Our College?
Insights and opportunities
You will have a unique insight into the world of work, discovering how businesses operate and learning about key elements and essential business functions
Unique opportunities
You'll complete real life work experience within a business environment
Connections and networks
You'll experience networking opportunities with local and national businesses
Entry Requirements
Five GCSEs grades A*-C or 9-4 including English (and Maths at minimum grade 4). Successful completion of a Business Level 2 programme with a Merit grade or above, and successful interview.
Assessment
Assessment on this course is through a variety of methods including; assignments, external examinations, presentations, reports, observations and discussion. You will achieve either a Pass, Merit or Distinction for each unit and the overall grade for the course will be assessed on the level of achievement in all units. Two of the six units are externally assessed via a exam, with the remaining being assessed via coursework and the successful completion of work experience.
Progression
Students can continue on to Level 3 Extended Diploma in Business (equivalent to 3 A levels) depending on achievement and performance on the Business Diploma.
Students can also go on to university depending on achievement and prior achievements to study courses as diverse as accountancy, law, business, marketing, human resources, event planning, management as well as joint courses combining Business with, for example, a language.
Career Progression
Students also use the Business course to lead into Apprenticeships and career opportunities in areas such as; retail, customer service, banking, sales, marketing, administration and becoming an entrepreneur. Business can be applied to any career choice as it studies the working world.
Fees
If you are a UK or home fee status student and aged 16-18 on the 31st August before the start of your course, tuition fees are free. If you are aged 19 and over please contact the Advice Shop. Please check our Finance pages for information on loans, bursaries, fee information and student travel offers that are available. Alternatively please contact the Advice Shop.
Latest News
A Level and Level 3 qualifications results are out on 13 AugustA message from the Principal:'We know that recent weeks and months have been really difficult for our students and...
Read more
12th August 2020