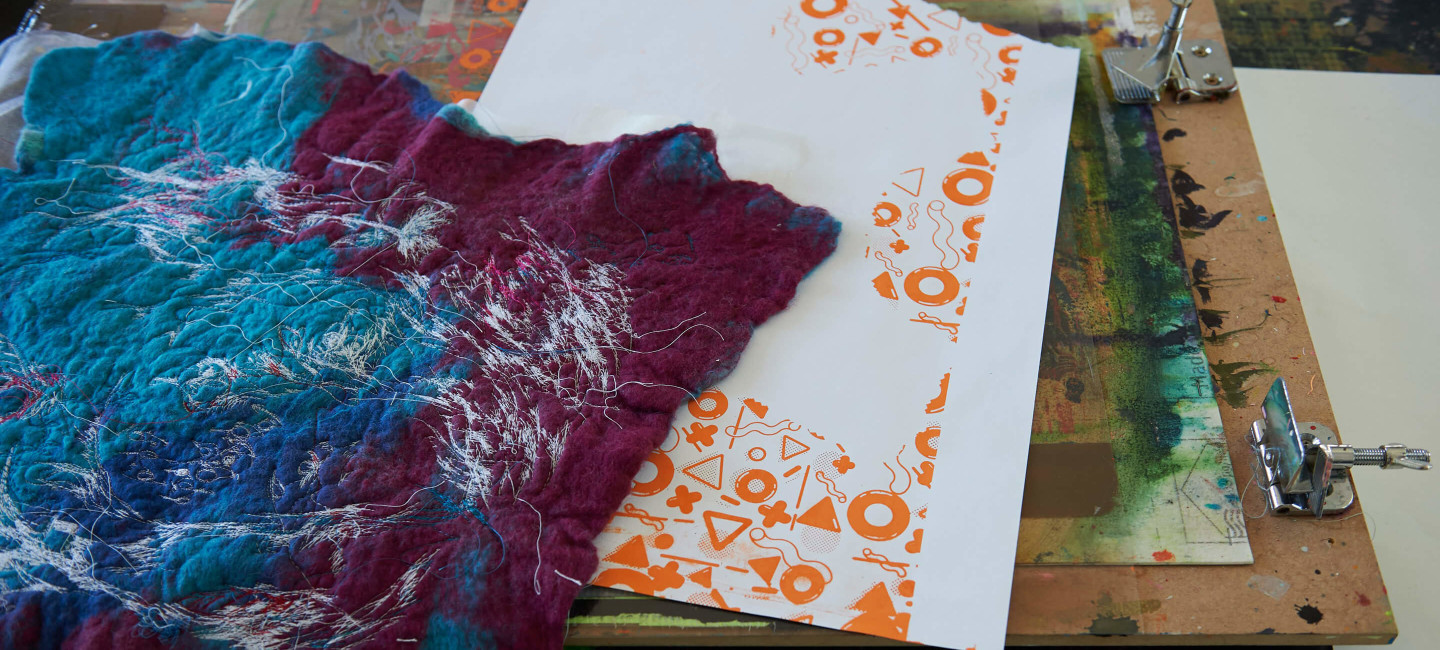 Art & Design (Textiles) GCE A Level
Level
Level 3

Duration
2 years

Start Date
September 2019

Venue
Paston College

Course Code
S9408
Start Date
September 2019, Full Time
Summary
In year 1, you will take part in workshops to build up your skills and knowledge and explore ways of manipulating and creating textile surfaces. You will work on your own personal investigation with one to one assistance from teachers and technicians.
In year 2, you build upon and use the skills and techniques developed in year 1 of the course. You will write a 1,000+ word critical assignment linked to your personal project which will be based on an element of design that interests you. You will also carry out a research project that will be based on your own choice of starting points. This will include analytical research, experimentation with different samples and the production of an ambitious and sophisticated final piece which will be displayed in the end of year show.
We frequently visit London to see the work of designers and artists relevant to your own work. We also visit exhibits such as the New Designer Show. As part of the course, you can showcase your work on the catwalk at the Annual Paston Fashion Show and in the Paston Art Show.
If you're interested in applying to study a degree level textiles course, there will be one to one portfolio sessions that will help you select the best work to show at interviews. Norwich University of the Arts also come in to discuss portfolios and interviews to ensure that you are well prepared for your next step.
Textiles will appeal to you if you want to express your creativity in ways that can be applied to areas such as surface design, fashion and constructed textiles. It will also particularly appeal to you if you're considering further study or careers in these areas.
Why Our College?
Excellent facilities
You'll be taught in a completely refurbished studio with access to resources to help you explore different areas and be ambitious with your projects
Be inspired with trips and visits to art galleries
You will have the opportunity to go on trips and visits to view the work of various artists and inspire your own work
Exhibit your work at the Paston Art Show
A highlight of art and fashion courses is the end of year Paston Art Show. The art show features work from students on all courses. At the end of your course you will exhibit your work at the show in a professional gallery setting
Entry Requirements
3 A Level Programme
Minimum of 2 6/B grades and 3 4/C grades at GCSE. Vocational subjects cannot replace GCSEs for entry to an A Level programme.
You must also study English Language and/or Maths GCSE if you have not already achieved a minimum of grade 4/C in these subjects.
4 A Level / A+ Programme
This programme is only available to students who achieve a minimum of 3 GCSEs at grade 8/A* plus 5 at grade 7/A and a minimum of grade 4/C in English Language and Maths.
Assessment
You will be assessed through a variety of coursework and will be asked to complete preparatory studies to complete a finished piece of work completed under exam conditions.
Progression
The course helps you to prepare for the next step in your creative career. Many students go directly on to degree courses at university to study Textiles and other visual art disciplines such as decorative arts, knitwear design, fashion, fashion management and textiles.
Fees
If you are a UK or home fee status student and aged 16-18 on the 31st August before the start of your course, tuition fees are free. If you are aged 19 and over please contact the Advice Shop.
Latest News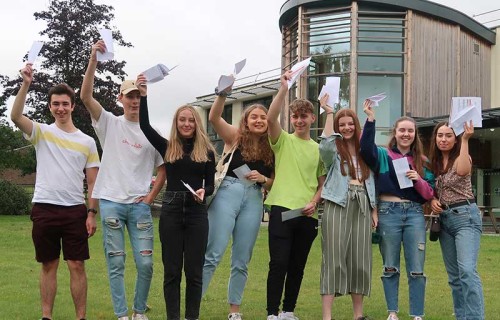 There were smiles all round our Lawns campus on A Level results day as over 300 students celebrated their achievements and collected their exam results.
Read more
15th August 2019