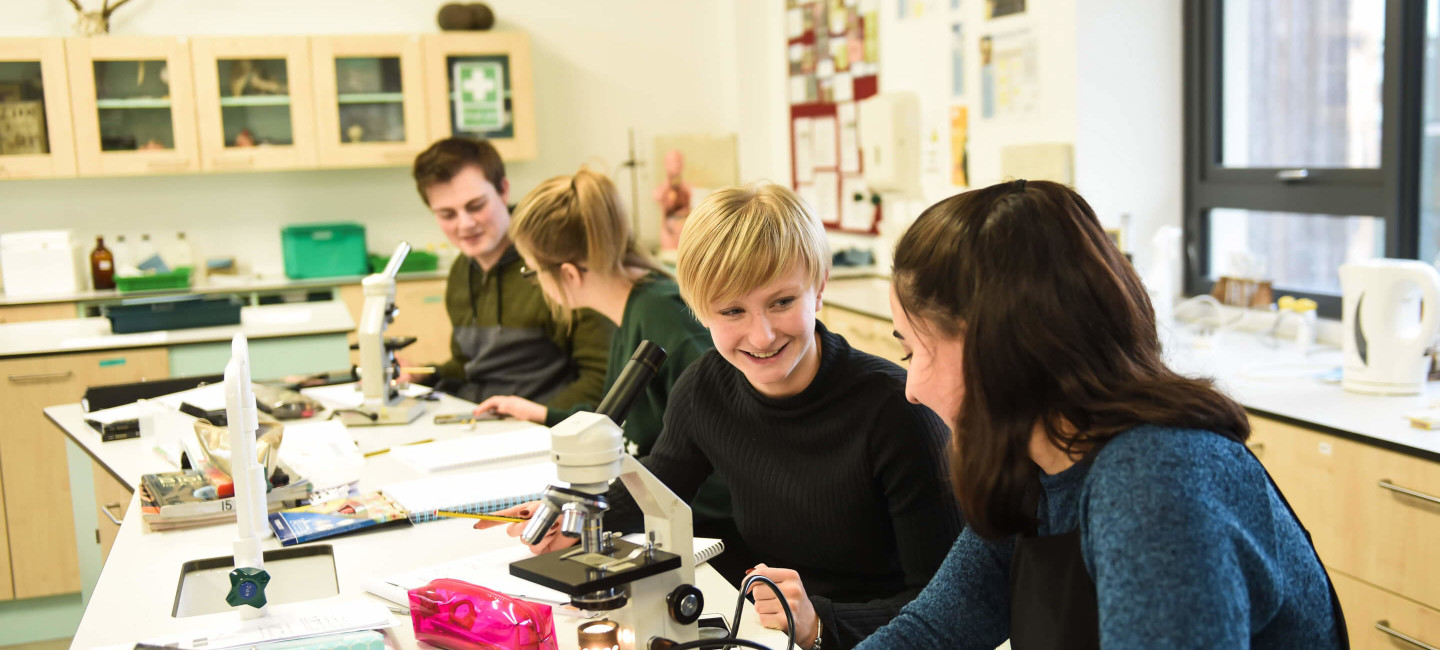 Level
Level 3

Duration
2 years

Start Date
September 2019

Venue
Paston College

Course Code
S9414
Start Date
September 2019, Full Time
Summary
Biology engages and inspires students. The fundamentals of Biology help you to understand contemporary issues, such as genetic modification, advances in drug therapy and climate change. A-level Biology is a reformed two year course culminating in three written papers at the end of the second year. We follow a traditional specification which allows you to explore key areas of biology in depth leading to greater understanding.

We follow a traditional specification which allows you to explore key areas of biology in depth leading to greater understanding.

First Year
Between 'aardvark' and 'zorilla' (yes, there is such an animal!) there are about 30 million different kinds of living organism, yet in spite of this incredible variety, many features of their structure and biochemistry are surprisingly similar. In the first year of Biology you explore fundamentals such as cell structure, biological reactions, enzymes and DNA which help you to make sense of the big picture. You then explore how a range of biological organisms are adapted to carry out gas exchange and the digestion and transport of nutrients. The course has a large practical component and so you will become expert in using microscopes, testing for biochemicals and making biological measurements.

Second Year
In the second year of A-level Biology you explore new themes, but many build on the core concepts learnt in the first year of the course. Respiration is a feature of all living organisms and is studied in depth. This helps with the understanding of the energy transfer from plants to animals in food chains and the concept of ecosystems. This part of the course will include a field trip to measure biodiversity and you will research the influence man has on the environment and consider future implications.
Entry Requirements
We strongly recommend Biology is taken with Chemistry or with any 2 of: Environmental Science, Psychology, Geography, Maths, Physics, L3 Medical Science. Additional entry requirements for this course: Grade 6 (old grade B) in Biology or Additional Science GCSE and new grade 5 (or old grade C) in Maths GCSE
Assessment
Assessment will be by 3 written examinations at the end of the course, each contributing 33% to the final A-level grade.

Component One: Energy for Life (2 hours)

Component Two: Continuity of Life (2 hours)

Component Three: Requirements for Life (2 hours)

In addition, you will be required to keep a lab book which will record all practical work undertaken. This will lead to a practical endorsement qualification of either pass or fail alongside your final A-level grade.
Progression
Biology can be studied with a variety of other A-level courses but we recommend you take it alongside at least one science or social science. It prepares you for a wide range of degree courses.
Career Progression
This course can lead to careers in medicine, veterinary and forensic science, science journalism and many more.
Fees
If you are a UK or home fee status student and aged 16-18 on the 31st August before the start of your course, tuition fees are free. If you are aged 19 and over please contact the Advice Shop.
Latest News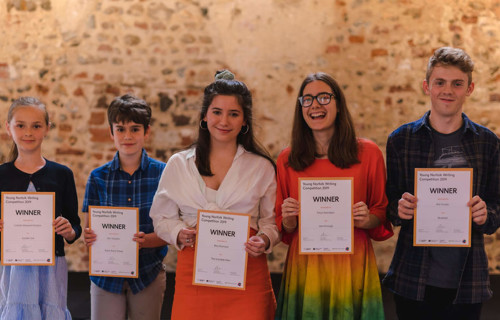 A Paston College student, Taryn Everdeen, was recently announced one of the winners of the prestigious writing competition. We caught up with Taryn to find out more about her songwriting process, and her plans for the future.
Read more
19th July 2019