Film Studies GCE Linear A Level
Level
Level 3

Duration
2 years

Start Date
September 2019

Venue
Paston College

Course Code
S0762
Start Date
September 2019, Full Time
Summary
This course is a fantastic opportunity for you to engage with film in a critical and analytical way and provides an introduction to film analysis, film making and the film industry in Hollywood, Europe and across the world. You will analyse camerawork, editing, sound and performance to explore how processes of meaning-making and emotional manipulation come to light. We will also consider how films reflect the attitudes and ideologies of a particular time, place and culture.

During this two year course, you will develop theoretical and practical skills by studying a range of films and case studies, exploring film analysis techniques, the film industry and film audiences. You will focus on a variety of topics and themes including how a film constructs meaning through the use of film language conventions to provoke a variety of responses from the audience and how analysing a film can enable you to explore personal, social, cultural, political and ethical issues. You will also learn practical filmmaking techniques such as storyboarding and screenwriting and study a wide range of films including; Pan's Labyrinth (Spain, 2006), Pulp Fiction (US, 1994), No Country for Old Men (US,2007), Blade Runner (US,1981), Vertigo (US,1954), This is England (UK, 2006), City of God (Brazil, 2002), and many more.

This course is suitable for film fans who are looking to gain a better understanding of filmmaking both practically and through analysis of film form. It is also suitable for those who are curious, creative and enjoy critical debates on how film generates meaning.
Entry Requirements
3 A Level Programme

Minimum of 2 6/B grades and 3 4/C grades at GCSE. Vocational subjects cannot replace GCSEs for entry to an A Level programme.

You must also study English Language and/or Maths GCSE if you have not already achieved a minimum of grade 4/C in these subjects.

4 A Level / A+ Programme

This programme is only available to students who achieve a minimum of 3 GCSEs at grade 8/A* plus 5 at grade 7/A and a minimum of grade 4/C in English Language and Maths.
Assessment
This course is assessed through two examinations focusing on varieties of film, film making and global film making perspectives. You will also complete one piece of course work that focuses on production.
Progression
Past students have gone on to study film related subjects at university with the potential to lead to careers within the area of film production. There are also strong links with careers in journalism due to the critical and analytical element of the course.
Fees
If you are a UK or home fee status student and aged 16-18 on the 31st August before the start of your course, tuition fees are free. If you are aged 19 and over please contact the Advice Shop
Latest News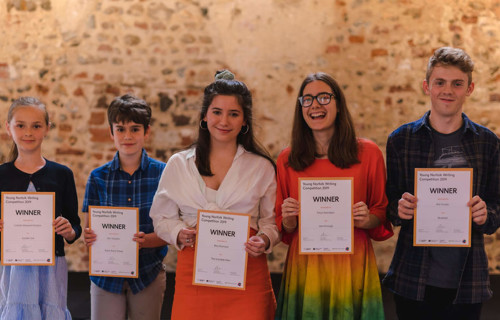 A Paston College student, Taryn Everdeen, was recently announced one of the winners of the prestigious writing competition. We caught up with Taryn to find out more about her songwriting process, and her plans for the future.
Read more
19th July 2019