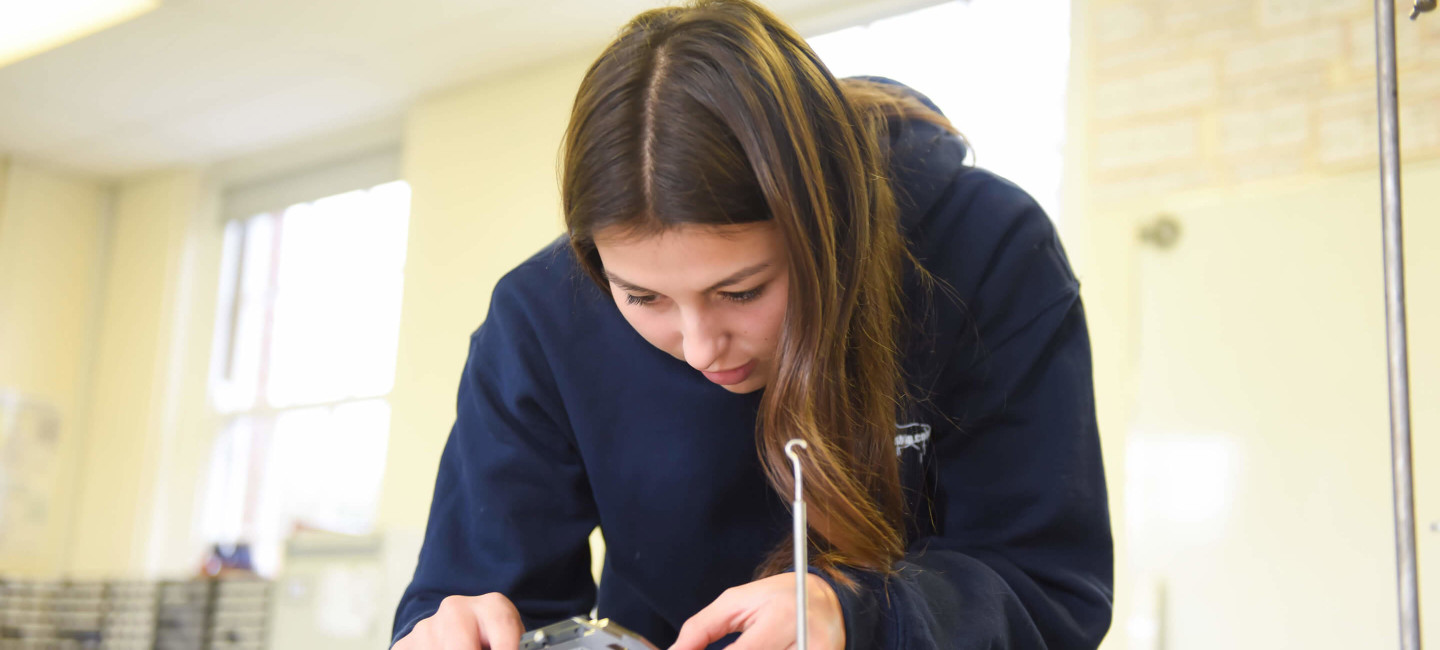 Level
Level 3

Duration
2 years

Start Date
September 2019

Venue
Paston College

Course Code
S9421
Start Date
September 2019, Full Time
Summary
If you are someone who strives to understand how all things work, physics is the subject for you.


This course is taught by a subject specialist who has studied physics at degree level and whose wealth of knowledge beyond the curriculum helps make the subject engaging and exciting. Physics is the study of the universe and throughout the course you will cover a wide range of key topics, which will provide excellent ground work if you wish to continue to study this subject at a higher level.


The course content has recently been updated to cover recent discoveries in the field of particle physics. During this course you will cover classic Newtonian physics, electricity and electromagnetism, photons and waves, particle physics, materials, astrophysics and nuclear physics. You will also have the opportunity to complete and design a range of experiments to further enhance your understanding of the subject. This will not only provide you with the ground work to study physics at degree level, but will also enable you to approach a broad range of careers and other subjects that are reliant on problem solving and strong scientific skills.


Physics provides the opportunity to complete many exciting and interesting practical activities. You will also have the opportunity to hear from guest speakers about the different opportunities available to you, as well as new discoveries in the field of physics. There are also outreach opportunities available to engage with younger students to promote the study of physics beyond secondary education.


If you are naturally curious about the world around you and have a scientific interest, then physics is the subject for you.
Entry Requirements
3 A Level Programme

Minimum of 2 6/B grades and 3 4/C grades at GCSE. Vocational subjects cannot replace GCSEs for entry to an A Level programme.

You must also study English Language and/or Mathethmatics GCSE if you have not already achieved a minimum of grade 4/C in these subjects.

4 A Level / A+ Programme

This programme is only available to students who achieve a minimum of 3 GCSEs at grade 8/A* plus 5 at grade 7/A and a minimum of grade 4/C in English Language and Mathematics.

Additional Entry Requirements

Grade 6/B in GCSE Physics or Additional Science and grade 6/B in GCSE Mathematics.
Studying A-level Mathematics alongside this course is not required but is recommended.
If you wish to study Physics at degree level, you will require an A-level in Mathematics.
Assessment
You will be assessed by three written exam papers that focus on Newtonian physics, electricity and the universe and light, nuclei and options.
Progression
Physics is a highly regarded qualification and is sought after by many employers, especially those that rely heavily on data analysis and numerical skills. If you are considering university, physics will help with a variety of subjects such as engineering, mathematics, finance, medicine and architecture.
Fees
If you are a UK or home fee status student and aged 16-18 on the 31st August before the start of your course, tuition fees are free. If you are aged 19 and over please contact the Advice Shop.
Latest News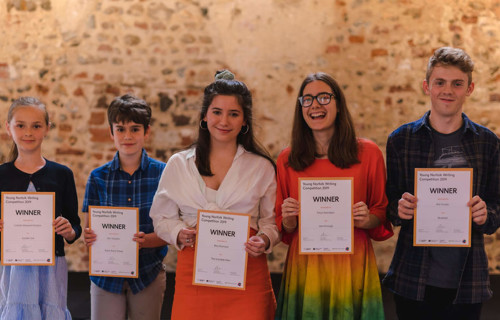 A Paston College student, Taryn Everdeen, was recently announced one of the winners of the prestigious writing competition. We caught up with Taryn to find out more about her songwriting process, and her plans for the future.
Read more
19th July 2019