Level
Leisure

Duration
2 months

Start Date
Wednesday 11th September 2019

Venue
Paston College

Course Code
H0353
Start Date
Wednesday 11th September 2019, Part Time
Summary
The pattern is the foundation of every garment, and if you'd like to design or create clothes, you'll need to know your way around a pattern first. Find your feet with a Pattern Cutting leisure course.
This course will teach you the essentials of pattern cutting, including; measurements, adaptations, the use of specialist equipment, and pattern terminology. You will explore how to create various clothing blocks from top blocks, dresses, skirts, trousers, sleeves, and more!
Kick start your garment creation hobby today, enrol on a leisure Pattern Cutting course!
Course location
Paston College -24/04/19 - 22/05/19
Course details are as follows:
Time: 18:00-20:30
Duration: 5 weeks
For your first session please bring a pen, pencil, note book and plain paper.
Entry Requirements
No formal entry requirements.
Learning Outcomes
By the end of the course you will sufficiently be able to create patterns from a flat drawing, take measurements and create customized patterns from basic pattern blocks.
Progression
No formal progression.
Fees
£120.00


Please note that courses may be cancelled if minimum numbers are not met. Please be aware that if you are no longer able to attend your course you will be offered an alternative date where available, however no refunds are available unless this course is cancelled by City College Norwich.
Latest News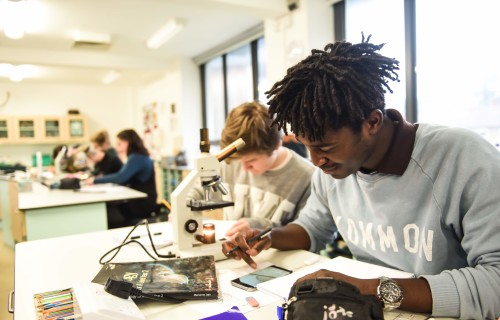 If you've received your GCSE results, you'll be considering your next step. Whatever progression or career you have in mind, the step you make now is an important one. Explore the options and routes available to you to ensure you're making the right step.
Read more
22nd August 2019