Computing Foundation Diploma Level 3
Level
Level 3

Duration
1 year

Start Date
September 2022

Venue
Paston College

Course Code
A0381
Start Date
September 2022, Full Time
Summary
This course will investigate how computers work. You will find out what hardware and software work well together and set up a safe safe system. You will also undertake skills in IT security, where you will discover how to create an IT system which is resistant to hackers and viruses. You will also create a website, write a computer game, and so much more. The Foundation Diploma leads to the Extended Diploma to make a two year program.
Over the two years you will study 13 units:
Unit 1: Principles of Computer Science
Unit 2: Fundamentals of Computer Systems
Unit 3: Planning and Management of Computing Projects
Unit 4 Software Design and Development Project
Unit 7: Systems Security and Encryption
Unit 8: Business Applications of Social Media
Unit 9: The Impact of Computing
Unit 10: Human–Computer Interaction
Unit 14: Computer Games Development
Unit 15: Website Development
Unit 17: Mobile Apps Development
Unit 19: Computer Networking
Entry Requirements
Minimum 5 4/C grades at GCSE, one of which must be GCSE Maths at Grade 4 or the completion of a Level 2 Diploma to Merit/Distinction grade with GCSE Maths at Grade 4/C.
Learning Outcomes
This qualification is designed to support students who want a strong core study of computer science to enable progression to roles in the computing industry or progression to higher education, with a focus on the computing sector. The content of this qualification has been developed in consultation with academics to ensure that it incorporates the most up-to-date knowledge and skills to enable progression to higher education. In addition, employers and professional bodies have been consulted on the content development to corroborate its relevance with current industry practice used in computing and related occupational disciplines.
Assessment
Additional entry requirements for this course: Maths GCSE new grade 4 (or old grade C)
Progression
On completion of the two year program you can progress to higher education on a full degree course, for example:
BSc (Hons) in Games Programming
BSc (Hons) in Creative Technologies
BSc (Hons) in Creative Computing (Gaming).
Career Progression
This qualification enables you to develop the knowledge and skills needed for computing roles, including:
Web Development and IT Support apprenticeships
Trainee Games Programmer
Assistant Online Marketing Designer
Digital Media Trainee
Assistant Producer (Games).
Fees
If you are a UK or home fee status student and aged 16-18 on the 31st August before the start of your course, tuition fees are free. If you are aged 19 and over please contact the Advice Shop. Please check our Finance pages for information on loans, bursaries, fee information and student travel offers that are available. Alternatively please contact the Advice Shop.
Latest News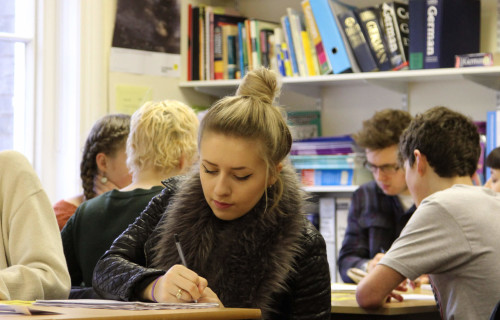 The latest Ofsted report for Paston College, City College Norwich and Easton College has given the colleges a thumbs up with a Good rating and positive findings after an intensive inspection in October.
Read more
25th November 2021