Join our online info events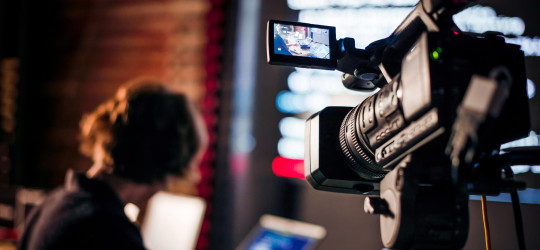 Online info events coming up
Get them in your calendar now
General college information events plus a wide range of subject events
Our online information sessions can help you decide which course to study and give you a better picture of the top teaching, first-class facilities and excellent student experience you'll find at Paston College, City College Norwich and Easton College. We've got general college information events, plus subject events.
Drop in to as many of the events as you like. No need to book, just click the Zoom link, and you'll be able to submit your questions on the Zoom call (no need for camera or microphone!)
If you've got questions right now you can use the Live Chat at the bottom of the page or email information@ccn.ac.uk.
---
Art, Design, Fashion and Performing Arts: watch the recorded Zoom session here
---
Hospitality, Travel and Tourism: watch the recorded Zoom session here
---
Animal Care and Equine Studies: watch the recorded Zoom session here
---
Construction and Building Services: watch the recorded Zoom session here
---
Paston College,

City College Norwich and Easton College information evening: Thursday 25 November (1830-1930hrs)
---
Hairdressing, Beauty and Media Make-up: Monday 29 November (1700-1800hrs)
---
Engineering, Motor Vehicle and Aviation: Tuesday 30 November (1700-1800hrs)
---
Sport, Outdoor Leadership and Public Services: Thursday 2 December (1700-1800hrs)
---
Business, Digital and Media: Monday 6 December (1700-1800hrs)
---
Health and Social Care, Childcare and Education: Tuesday 7 December (1700-1800hrs)
---
Agriculture, Land-based engineering, Land-based studies: Wednesday 8 December (1700-1800hrs)
---
A Levels at Paston College and City College Norwich: Thursday 9 December (1700-1800hrs)
---
Paston College,

City College Norwich and Easton College information evening: Thursday 9 December (1830-1930hrs)
---
Inclusive Learning: Monday 13 December (1700-1800hrs)
---
Paston College,

City College Norwich and Easton College information evening: Thursday 16 December (1700-1800 hrs)