Recorded talks for prospective students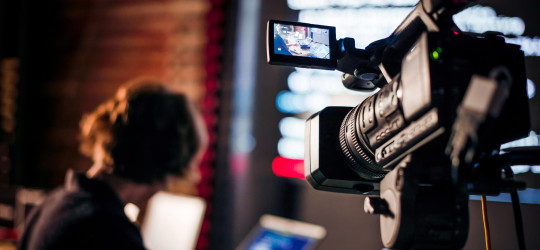 Online info events: catch up with our Zoom presentations
General college information events plus a wide range of subject sessions
Our online information sessions can help you decide which course to study and give you a better picture of the top teaching, first-class facilities and excellent student experience you'll find at Paston College, City College Norwich and Easton College.
We've got general college information, plus content for a wide range of subjects. And if you've got questions you can use the Live Chat at the bottom of the page or email information@ccn.ac.uk.
Catch up with our general presentation on studying at College.
---
A Levels at Paston College and City College Norwich: watch the recorded Zoom session here
---
Sport, Outdoor Leadership and Public Services: watch the recorded Zoom session here
---
Business, Digital and Media: watch the recorded Zoom session here
---
Health and Social Care, Childcare and Education: watch the recorded Zoom session here
---
Art, Design, Fashion and Performing Arts: watch the recorded Zoom session here
---
Hospitality, Catering, Travel and Tourism: watch the recorded Zoom session here
---
Animal Care and Equine Studies: watch the recorded Zoom session here
---
Construction and Building Services: watch the recorded Zoom session here
---
Hairdressing, Beauty and Media Make-up: watch the recorded Zoom session here
---
Engineering, Motor Vehicle and Aviation: watch the recorded Zoom session here
---
Agriculture, Land-based engineering, Land-based studies: watch the recorded Zoom session here
---
Inclusive Learning: watch the recorded Zoom session here