Health & Social Care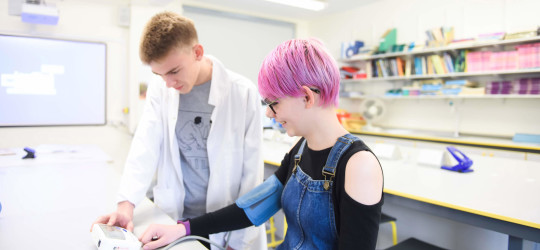 Study Health & Social Care At Paston College
Discover real work experiences to develop your skills

and start your journey to exciting health and social care careers.
Apply now for September 2022.
Gain hands-on experience
Our health & social care courses are designed to ensure you develop the practical skills you need for your future careers.
During your course, you will be encouraged to put your learning in to practice by completing an industry placement and work on projects under the guidance of industry professionals so you can develop the skills employers are looking for so you're ready for the next step of your journey.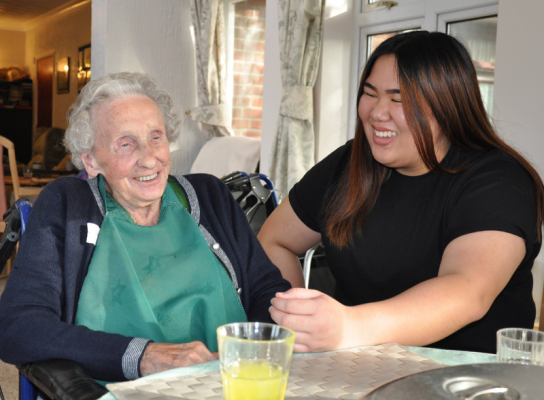 Outstanding progression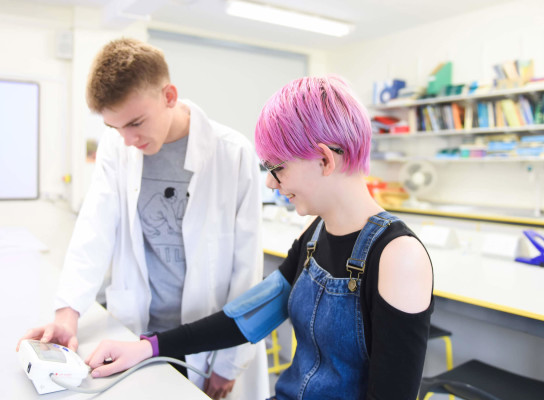 All our courses are designed with your progression in mind which sees our students progress to outstanding destinations.
Whether you have ambitions to become a social care worker or you have your sights set on studying a nursing degree at university and becoming a nurse, we can help you achieve your ambitions.
The majority of our students progress to university to study subjects relating including healthcare, social work, nursing or midwifery. However, many go straight in to employment which is often the result of successful industry placements.
About Paston College
Paston College is part of City College Norwich, a leading provider of education for 16-18 year olds and adults in Norfolk.
We offer several pathways for you to choose from, including A Levels and Vocational Courses, in a range of subject areas such as Business, Health & Social Care and Media.
Paston has a long-established reputation for academic excellence and a superb all-round student experience. Our college offers great student support, exciting extra-curricular opportunities and brilliant course trips and events.
If you're ready to start your journey with us, apply now. Or if you are unsure about what course is right for you, why not contact us to speak to on of our friendly advisers.
At Paston, we are here to support your ambition and help you succeed.