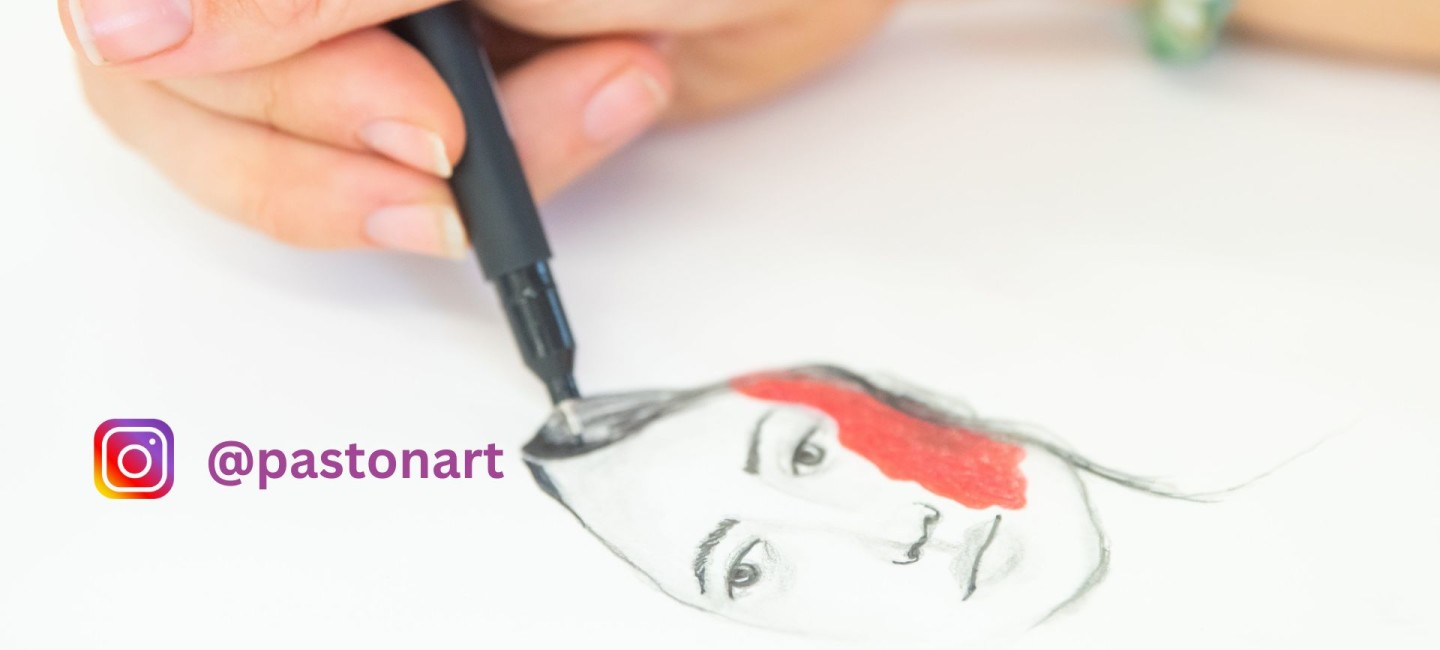 Art and Design Extended Diploma Level 3
Level
Level 3

Duration
2 years

Start Date
September 2023

Venue
Paston College

Course Code
A0418
Start Date
September 2023, Full Time
Summary
You will be introduced to a range of different artistic disciplines such as painting, printmaking, drawing, textiles, photography and graphic design. You will study six units that have been designed to enable your development, understanding, awareness and application of visual language and communication.
As you progress you will be encouraged to review and evaluate your work using analytical and communication skills to make informed progression decisions about individual pieces of work, projects, portfolio preparation and progression on to year two or related work. Strong features of the course include portfolio preparation, helping students make applications, regular visits to art galleries in London and Europe and preparing for the prestigious Paston Art Show.
Entry Requirements
Minimum of 4 GCSEs 9-4 in GCSE English and maths. 9-4 for GCSE Art and Design or art-related subject. Level 2 Diploma in Art and Design at minimum Merit, plus 9-4 in GCSE English and maths and a portfolio of varied, good quality work to be presented at interview. An academic reference is also required to support your application.
Learning Outcomes
The Level 3 Extended Diploma in Art & Design has been designed to provide the skills, knowledge and understanding necessary to progress to degree-level study in art and design, or into employment.
It provides an opportunity for those who have an interest in the visual arts to explore, develop and test their creativity within a qualification structure which is stimulating and demanding and provides a supportive transition from further to higher education.
See what you have to look forward to and view our students' work on Instagram and Behance.
Objective
This two year course is designed to be exploratory and far-reaching providing students with the opportunity to develop and present a broad and expansive body of work to university tutors and admission teams. In addition you will develop cognitive problem-solving skills as well as your intrapersonal and interpersonal skills.
Assessment
The Level 3 Extended Diploma is assessed through a series of practical and project-based units, which are externally assessed and scrutinised to ensure standards are maintained.
The Extended Diploma is equivalent to three A Levels and students will be graded at Pass, Merit, Distinction or Distinction*.
Progression
The design and structure of the course allows students the opportunity to further extend their learning through working with local and national clients and Higher Education providers.
We always adopt a multi-disciplinary approach to all aspects of our teaching and learning so that our students have a broad portfolio of work and are ready to enter higher level study or careers in the creative industries.
Students enter university directly after this course, or choose to spend an additional year studying our Foundation Diploma in Art & Design: https://www.ccn.ac.uk/16-18/course-types/art-foundation-and-pre-degrees/course/art-and-design-foundation-diploma-level-3/
Career Progression
Paston College has successfully delivered BTEC courses for several years. We also work collaboratively with ex- students who have gone on to establish careers for themselves within the creative industries, along with Norwich University of the Arts to ensure that our courses prepare students well for their future careers in the industry.
Fees
If you are a UK or home- fee status student and aged 16-18 on the 31st August before the start of your course, tuition fees are free. If you are aged 19 years and over please contact the Advice Shop.
Latest News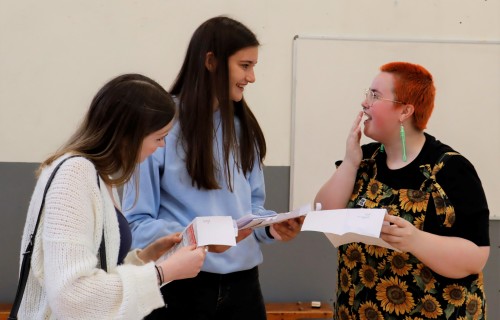 Paston College students have been celebrating impressive results in their A Levels, T Levels and other technical and vocational qualifications.
Read more
17th August 2023