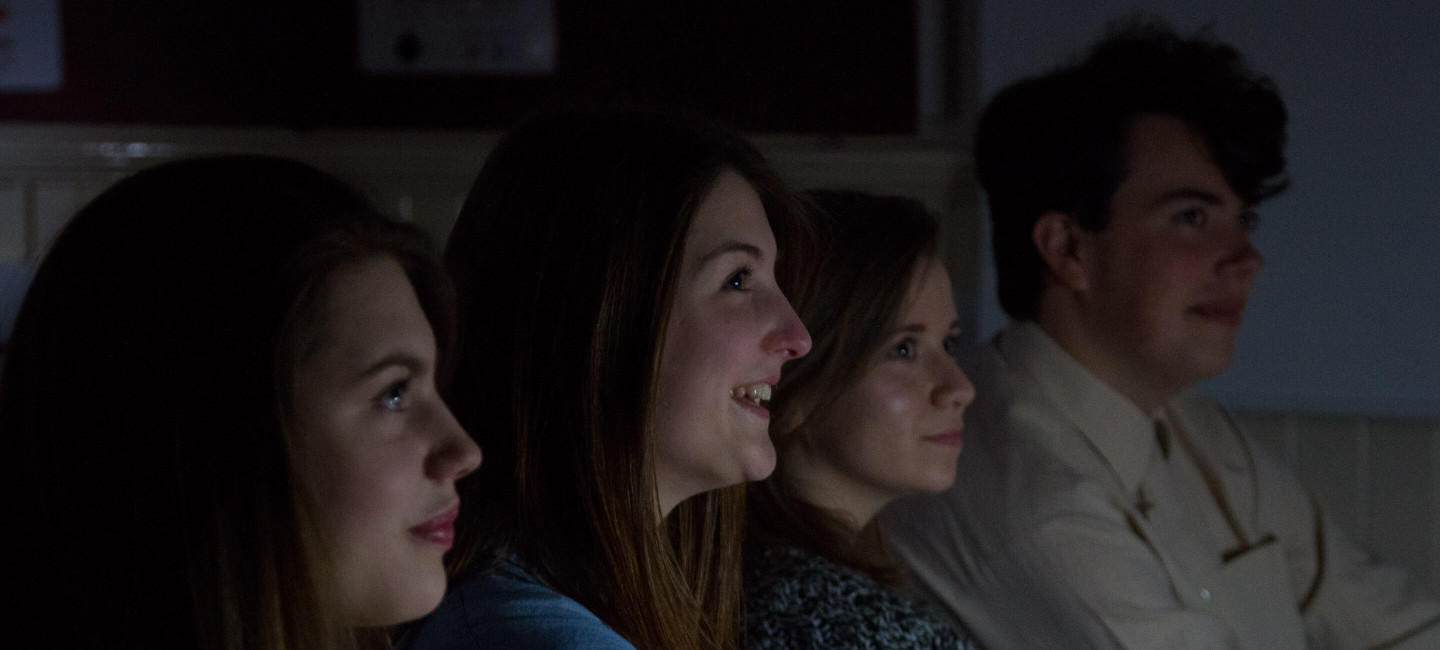 Level
Level 3

Duration
2 years

Start Date
September 2019

Venue
Paston College

Course Code
SA054
Start Date
September 2019, Full Time
Summary
From 2017 Film studies will be delivered as an A level over 2 years. Here at the Sixth form, CCN we focuses on the study of film through its application. A hands on approach to Film Studies that embeds learning about films through applying what we learn in a range of creative writing, advanced filming and editing workshops in which all students will complete a range of creative activities and projects that includes producing either a short film or writing a screenplay.
The new specification offers an exciting opportunity to explore a range of contemporary films from a range of diverse sources and to analyse these from different perspectives. This starts with Guillermo del Toro's 'Pan's Labrynth' as an introduction before going on to look at:
Intro to film aesthetics and techniques in European and Global cinema: studying the films 'Victoria' and 'City of God'.
Classical and new Hollywood auteurs: Directors on the brink through the films 'Lady of Shanghai' and 'Apocalypse Now'.
Contemporary American Cinema: ideology and Spectatorship in the gritty 'No Country for Old Men' and the Indie masterpiece 'Beasts Of The Southern Wild'.
Narrative and ideology in British cinema through the classic film 'Trainspotting' and the surreal contemporary Sci-Fi 'Under the Skin'.
An exploration of critical debates in cinema such the concepts of realism and creationism, and the film theories of filmmakers themselves: explored through the documentary '20,000 days on earth', and studying early cinema forms such as: surrealism, expressionism, poetic realism and constructivism. Focusing on Murnau's 'Sunrise'.
Finally, considering experimental and Hong Kong cinema with Wong Kar-Wai's 'Fallen Angels'.
This is a broad examination of a wide variety of classic and contemporary cinema from mainstream cinema to US Indie, British, European and Global cinema that will broaden your perspective on what cinema is, and what a film can be?
Why Our College?
Learn from industry experts
You'll learn from expert tutors with extensive industry experience in organisations such as BBC Voices, Archant Media and ITV
Hone & develop your skills
You'll develop theoretical and practical skills by studying a range of films and case studies, exploring film analysis techniques, the film industry, and film audiences.
Learn about real world impact
You'll see how your subject area makes a real life impact to the world around you, considering how films reflect the attitudes and ideologies of a particular time, place, and culture
Entry Requirements
Applicants should have five GCSEs at grades A* - C / 9-4 including level 4 or above in English.
Assessment
Assessment is through project work and written examinations. From 2017 written exams will make up 70% of the final grade whilst 30% is coursework and involves completing either a Short film or Screenplay.
Progression
The A Level in Film Studies is useful for anyone wishing to take an arts or humanities subject at degree level.
Career Progression
Successful students could go on to careers writing about or making films.
Fees
If you are a UK or home fee status student and aged 16-18 on the 31st August before the start of your course, tuition fees are free. If you are aged 19 and over please contact the Advice Shop
Latest News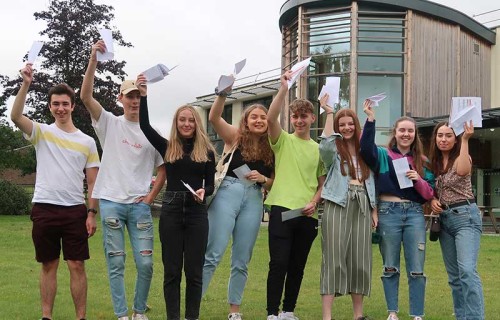 There were smiles all round our Lawns campus on A Level results day as over 300 students celebrated their achievements and collected their exam results.
Read more
15th August 2019