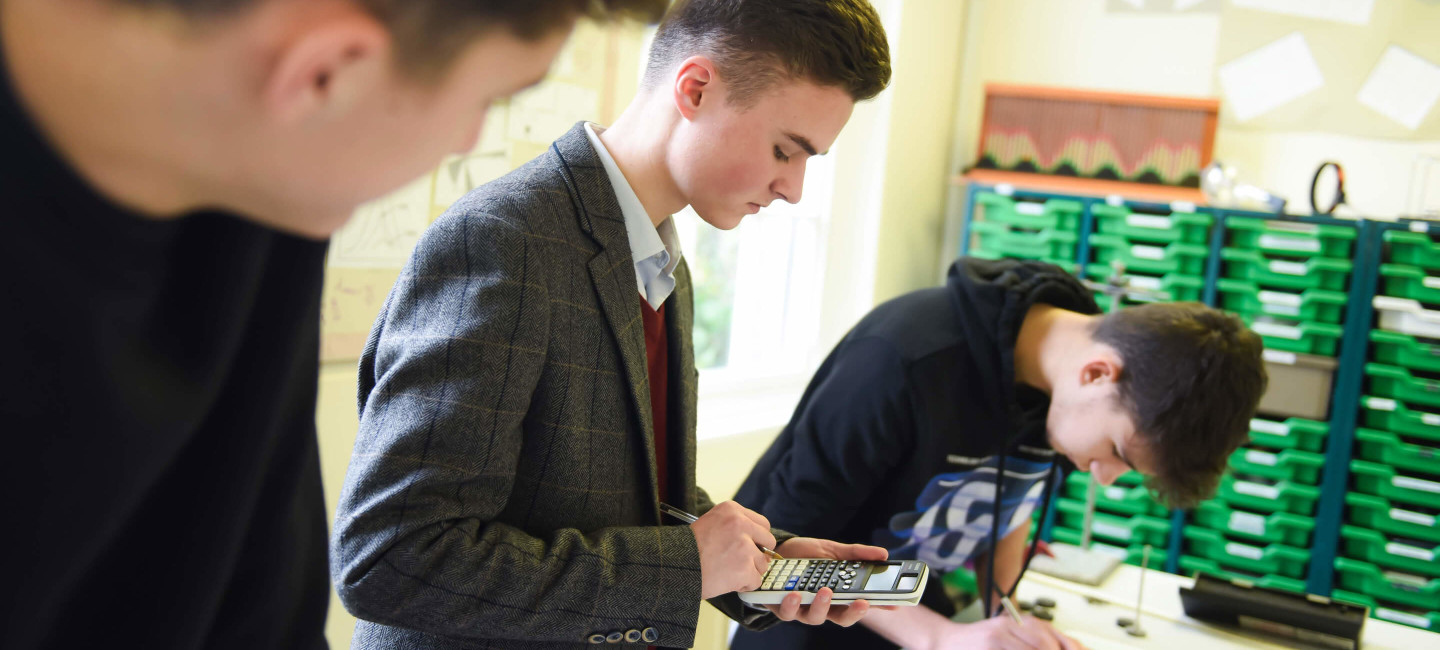 Further Mathematics, GCE AS Level
Level
Level 3

Duration
1 year

Start Date
September 2020

Venue
Paston College

Course Code
S0742
Start Date
September 2020, Full Time
Summary
This course builds on the knowledge of A Level mathematics and involves the further study of pure mathematics as well as optional units of statistics, mechanics or working with algorithms.
Further maths provides a great opportunity for enthusiastic mathematicians to broaden and deepen their subject knowledge. You will study a variety of topics based around three overarching themes (core pure, statistics and modelling with algorithms). You will focus on mathematical argument, language and proof, problem solving and modelling as well as vectors and 3-D space, algebra, series, calculus, sampling, networks and linear programming.
You will have the opportunity to attend trips to inspire you and enhance your passion for the subject. The Maths Inspiration trip to Cambridge allows you to see the wider applications of the subject. We also attend a Mathematical symposium in Norwich where you get the opportunity to be inspired by outstanding external speakers.
If you achieve excellent grades in GCSE Maths and are planning to apply for a Science, Technology, Engineering and Mathematics (STEM) related degree, then this course is an ideal choice. This course goes well with any Science, Technology, Engineering and Mathematics related subject.
Why Our College?
No two lessons are the same
We ensure you extend your experience beyond the course content with a variety of additional learning experiences, including visits, trips, conferences, and guest speakers.

Subjects in action
You'll see how your subject area makes a real life impact to the world around you through hands on experiments and analysis.

Broaden your mathematical knowledge
This course will provide you with a great opportunity to broaden and deepen your subject knowledge, focusing on mathematical argument, language and proof, problem solving and modelling, as well as vectors and 3D space, algebra, series calculus, sampling, networks, and linear programming
Entry Requirements
3 A Level Programme
Minimum of 2 6/B grades and 3 4/C grades at GCSE. Vocational subjects cannot replace GCSEs for entry to an A Level programme.
You must also study English Language and/or Maths GCSE if you have not already achieved a minimum of grade 4/C in these subjects.
4 A Level / A+ Programme
This programme is only available to students who achieve a minimum of 3 GCSEs at grade 8/A* plus 5 at grade 7/A and a minimum of grade 4/C in English Language and Maths.
Additional Entry Requirements
Grade 8/high A low A* in GCSE Maths. Further Maths must be taken in combination with A Level Maths.
Assessment
Assessment is mainly through written examinations, although there is also a small amount of coursework.
Progression
This is the first year of a two year A Level course. Further Mathematics A Level is essential if you are intending to go onto a degree rich in Mathematics, and it could lead to degrees in other subjects such as; science, economics, engineering or computing.
Career Progression
The skills you will gain through mathematical study will be useful in almost any job and can be directly applied to careers in games design, internet security, programming, communications, aircraft modelling, quantum physics, forensics and DNA sequencings.
Fees
If you are a UK or home fee status student and aged 16-18 on the 31st August before the start of your course, tuition fees are free. If you are aged 19 and over please contact the Advice Shop.
Latest News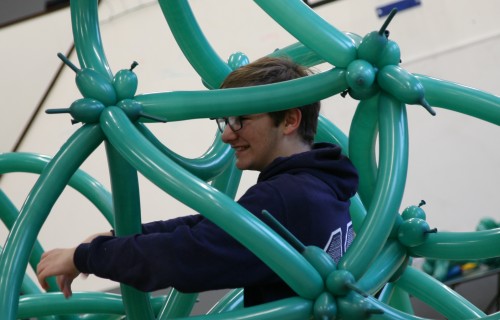 A group of A Level students who successfully created a 5 metre high 3D fractal made from modelling balloons now have their sights set on a World Record attempt.
Read more
13th January 2020