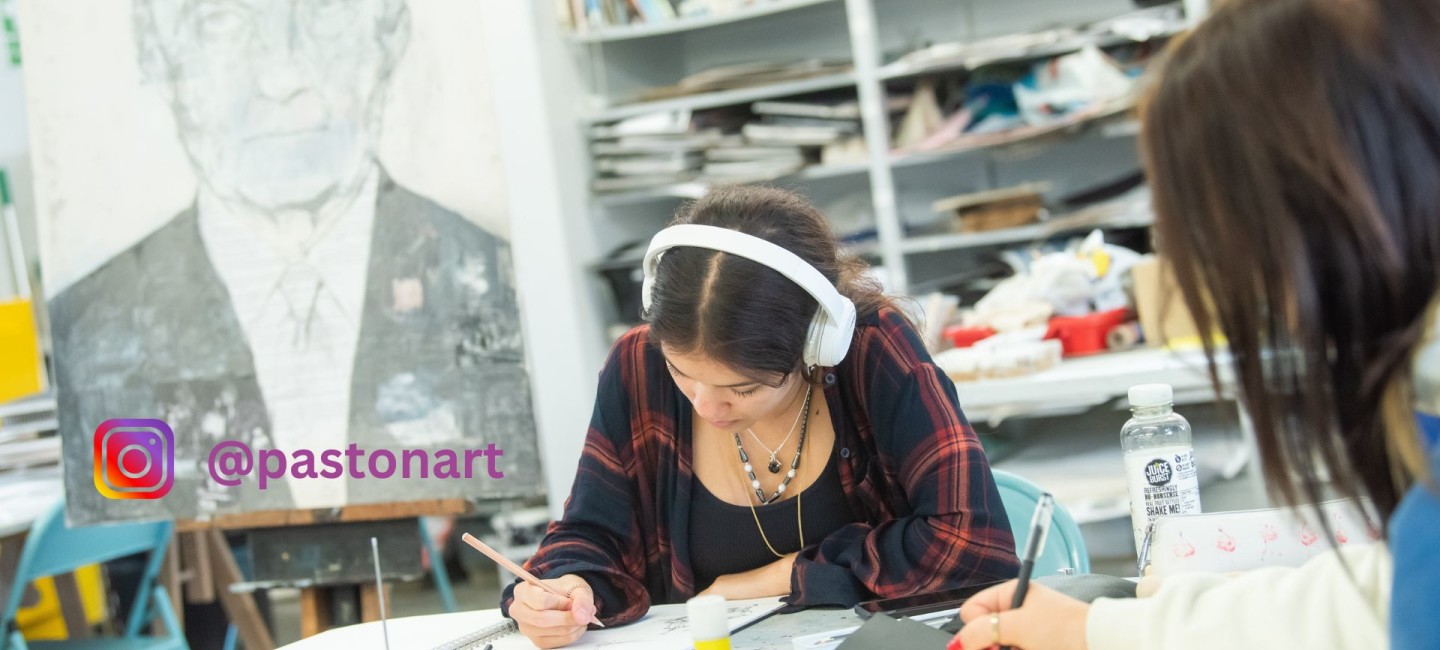 Art & Design (Art) GCE A Level
Level
Level 3

Duration
2 years

Start Date
September 2023

Venue
Paston College

Course Code
S9405
Start Date
September 2023, Full Time
Summary
You will build on your existing skills to develop new skills through the process of research and experimentation. The course encourages you to reflect upon and question how to think about and make art.
At the end of the course you get to exhibit your work in the Paston Art Show in a professional gallery setting. Trips and visits play an important part in the course. Previous trips have included visits to the Tate Modern, The Royal Academy, Amsterdam and Belin.
In your first year you will keep a work journal (sketchbook), develop ideas and analyse the work of a wide range of artists. This course explores painting, printmaking, sculpture and experimental image making, using non-art materials and research into the work of artists geared towards helping you arrive at a finished piece of work that can be hung in an exhibition. You will be taught core fine art skills including life drawing and receive encouragement and support to develop your own areas of interest.
The A Level Art course is designed to help you strengthen and deepen your own area of interest and specialism and build on the skills and knowledge you developed in year 1. The work you do reflects your own interests and what you want to go on to study after A Level, be this architecture, fashion, textiles, fine art and much besides. Strong features of the course include portfolio preparation, helping students make applications, regular visits to art galleries in London and Europe and preparing for the prestigious Paston Art Show. Please follow us on Instagram @pastonart and the behance link https://www.behance.net/pastoncollege to get a better idea of what sort of work we make and the exciting trips we go on.
Entry Requirements
3 A Level Programme
Minimum of 2 6/B grades and 3 4/C grades at GCSE. Vocational subjects cannot replace GCSEs for entry to an A Level programme.
Additional entry requirements for this course: Grade 4 in Art at GCSE.
If you did not take Art at GCSE you must have a portfolio approved at interview.
You must also study English Language and/or Maths GCSE if you have not already achieved a minimum of grade 4/C in these subjects.
Learning Outcomes
You will develop your personal visual language and your own areas of interest, whether in painting, sculpture, drawing, architecture or printmaking, through independent study and tutorials. Research an aspect of Art of your choice, for example last year a student researched how artists have responded to conflict and war with reference to Simon Norfolk and Otto Dix. Develop a portfolio of work for display in Paston Art Show - your end of year exhibition - and for use in interviews for university or art college.
Assessment
Component 1: Personal Investigation. 60% of total qualification.
Component 2: Externally Set Assignment. 40% of total qualification. This incorporates 2 elements; preparatory studies and the 15 hour period of sustained focus (A finished piece of work completed under examination conditions).
Progression
Many students each year go directly on from Paston College to university or art school all over the UK to continue their study of art. Those who wish to do so locally benefit from our Progression Accord with Norwich University of the Arts.
Career Progression
Many students go directly onto an art related degree course across the country, other students go directly into an art related employment. Ex- students are currently working as architects, graphic designers, illustrators, fashion designers, teachers and shoe designers. One ex- student is currently studying for his MFA in New York.
Fees
If you are a UK or home fee status student and aged 16-18 on the 31st August before the start of your course, tuition fees are free. If you are aged 19 and over please contact the Advice Shop.
Latest News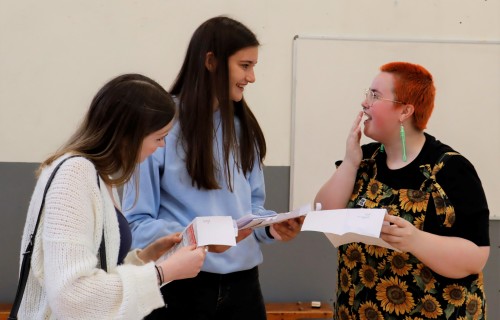 Paston College students have been celebrating impressive results in their A Levels, T Levels and other technical and vocational qualifications.
Read more
17th August 2023