Level
Entry Level

Duration
1 year

Start Date
September 2023

Venue
Paston College

Course Code
A0403
Start Date
September 2023, Full Time
Summary
A personalised programme around Enterprise with a focus on individual preparation for the future beyond college. Development of employability skills whilst continuing to improve Maths and English skills and a learning environment that supports students to explore what job suits them best.
There is a focus on employability skills but these will be general; for example working with others, working to meet an agreed outcome and deadline, problem solving, customer service, decision making and above all communicating with others. All of these skills are transferable to situations within the world of work.
Entry Requirements
No formal entry requirements. The course is for students who are preparing for employment and are new to college and need to gain confidence and practical skills to progress into the world of work. Interview required.
Learning Outcomes
To acquire work-related skills to enable progression onto another college Enterprise course
Assessment
Assessment is informal and ongoing. There is a possibility that students will take qualifications in Functional Skills in Maths and English. Assessment will take the form of a short test.
Progression
Students may stay within Inclusive Learning and progress on to further Enterprise studies.
Career Progression
Students may progress to MINT which offers support through job searching and coaching to allow students with a barrier to employment to progress into the world of work. Students should have completed a work-placement prior to being referred.
Fees
Students will need to have successful applied for and received funding.
Latest News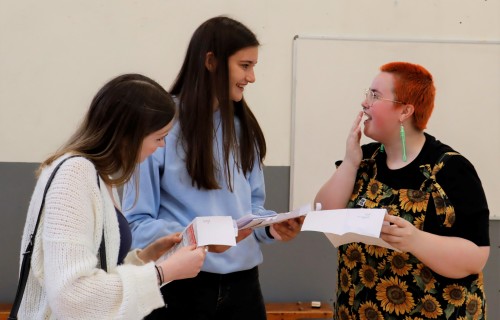 Paston College students have been celebrating impressive results in their A Levels, T Levels and other technical and vocational qualifications.
Read more
17th August 2023