Further Mathematics GCE A Level
Level
Level 3

Duration
1 year

Start Date
September 2023

Venue
Paston College

Course Code
S8044
Start Date
September 2023, Full Time
Summary
This course builds on the knowledge of A level mathematics and involves the further study of pure mathematics as well as optional units of statistics, mechanics or working with algorithms.
This is a great opportunity for enthusiastic mathematicians to broaden and deepen their subject knowledge.
Entry Requirements
3 A Level Programme
Minimum of 2 6/B grades and 3 4/C grades at GCSE. Vocational subjects cannot replace GCSEs for entry to an A Level programme.
Maths GCSE grade 8
Assessment
You will study a variety of topics based around three overarching themes: core pure, statistics and modelling with algorithms. You will focus on mathematical argument, language and proof, problem solving and modelling as well as vectors and 3D space, algebra, series, calculus, sampling, networks, and linear programming.
Assessment is mainly through written examinations, although there is a small amount of coursework.
This subject can be taken as an AS Level (1year) or full A Level (2 years)
Progression
The subject is essential if you are intending to study Mathematics at degree level. It could lead to degrees in other subjects such as; science; economics; engineering or computing.
Fees
No fees for under 19 Year olds.
Latest News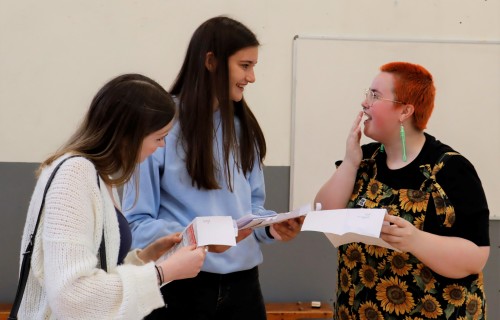 Paston College students have been celebrating impressive results in their A Levels, T Levels and other technical and vocational qualifications.
Read more
17th August 2023