The application process
Applying to study with us is easy. We hope that the information on these pages will help answer any questions you may have about the application process. If you have a question that is not covered here, please drop our Admissions team a line.
The following information is relevant to you if you are applying for any of our Further Education courses for school leavers (including A Levels), Access to Higher Education, or part-time courses in English, Maths, and other professional qualifications.
The application process is different if you are applying for one of City College Norwich's University-level courses, an Apprenticeship, or teacher training with Norfolk Teacher Training Centre.
When do applications open?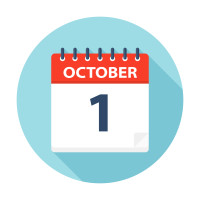 The application window opens on 1st October each year so you are welcome to apply from this date.
We encourage applicants to apply as early as possible, to ensure they are in the best position for a place on their chosen course in September.
Your application record date stays the same throughout your application journey, no matter when you are interviewed.
Step 1: Apply online 
Complete an application form online by finding the course you wish to study and selecting the 'Apply Online Now' button on the course page. You will then have the option to add another course or apply now. Selecting 'Apply Now' will require you to either:

Register – requires you to sign up with a valid email (which will require verification)
Log in – allows you to sign in with the email and password you signed up with

If you experience any issues registering or logging into your account, please contact admissions@ccn.ac.uk.
Once your application is submitted you will receive a confirmation email, followed by an acknowledgement email once your application has been processed by our Admissions Team.
Step 2: Interviews and taster events 
As part of your application journey you will be invited to an interview and/or taster event, to discuss your chosen course and area of study. If you are invited to an:
Informal interview

– you will meet with an academic tutor from your chosen area of study for an informal discussion about your course choices, to ensure you have chosen the best course for your future ambitions. For most interviews, several applicants are invited in at the same time, so you will get to meet other applicants (hopefully your future classmates!) as part of this process.

Taster Day/Session

– you will come in with others who have applied for your area of study, to meet with the academic tutors and get a feel for the course you are interested in by participating in sample lessons and group tasks.
This will give you the opportunity to ask questions and discuss anything about the course that you are unsure about. Please ensure you check your invitation letter or email for full details, so you do not miss your appointment.
Step 3: Offer
This stage provides you with an outcome of your recent interview or taster day, which will confirm if you have been made an offer of a place on your chosen course.
All offers are provisional until the point of enrolment and most of our course offers are conditional, meaning there is entry criteria you need to meet before enrolling. This will be outlined in your offer letter.
Sometimes we are unable to offer you a place on your chosen course. If this happens the reasons will be discussed with you at your appointment and we will look at alternative options with you. We will be in contact to confirm the outcome and what to do next. We also have a team of specialist Course Advisers who are more than happy to look at alternative options with you and answer any questions you may have.
Step 4: Enrolment 
Enrolment is the final stage before starting your course with us and takes place within the last two weeks of August. We require you to be available to attend your appointment in person at college, so we can complete all the required steps to enrolling you on your chosen course.
We may ask you to bring some documents with you so please read your enrolment invitation carefully.