Level
Level 3

Duration
2 years

Start Date
September 2023

Venue
Paston College

Course Code
S0721
Start Date
September 2023, Full Time
Summary
We will bring history to life through a wide range of interactive teaching methods which will help you develop a good understanding of the topics.
The study of history gives you an understanding of events and develops important skills such as communication, analysis, and evidencing a case. You will study three compulsory topics and one topic of your choice. The three compulsory topics are:
Britain Transformed, 1918-1997 - This unit focuses on the changes in British politics, society, economy and culture between 1918 and 1997.
The USA, c1920-55 Boom, Bust, and Recovery - This unit examines the emergence of the United States as a superpower following the 1920s boom and the Great Depression.
The Witch Craze in Britain, Europe, and North America, c1580-1750 - This unit examines the prominent cases of witchcraft between the 16th and 18th centuries. You will analyse individual cases including the Salem Witch Trials in 1692-1693 and the East Anglian witch craze. You will get the opportunity to learn from guest lecturers and visit sites that will bring the topics you are studying to life. Previous lecturers include Dr Malcolm Gaskill from the University of East Anglia (UEA), a specialist on the History Witchcraft.
Alongside this, the coursework module allows you to explore a part of history that you are passionate about. If you are interested in history, enjoy learning and writing about the past, are open to lively debates, always willing to put forward an opinion and want to understand how the world we know today was created, then this course is for you.
Entry Requirements
3 A Level Programme
Minimum of 2 6/B grades and 3 4/C grades at GCSE. Vocational subjects cannot replace GCSEs for entry to an A Level programme.
English Language GCSE grade 5
Assessment
You will be assessed through three examinations covering the three compulsory subjects and one piece of coursework based on a topic of your choice.
Progression
History is an excellent preparation for university and careers as varied as journalism, politics, law, teaching and management.
Fees
If you are a UK or home fee status student and aged 16-18 on the 31st August before the start of your course, tuition fees are free. If you are aged 19 and over please contact the Advice Shop
Latest News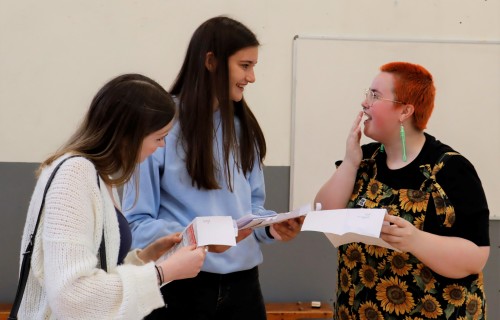 Paston College students have been celebrating impressive results in their A Levels, T Levels and other technical and vocational qualifications.
Read more
17th August 2023